Education and Awards
Museum School, Boston, MA
Watercolor Studies
Kenyon College
Bachelor of Arts, Studio Art & Political Science. 1988
Providence Journal Political Cartoonist
Editorial cartoons are presented daily since 1994.
National Cartoonist
Cartoons have appeared in The Washington Post National Weekly Edition, The Dallas Morning News, Tribune Media Services College Press Syndicate.
Is Social Security Broke? A Cartoon Guide to the Issues
(University of Michigan Press, 2000)Collaborated with Barbara Bergman, Professor Emerita of Economics.
The Newport Art Museum
A piece of Jim's art was presented in their annual juried members show through the end of May, 2009.
Jim's most recent award is Honorable Mention in The Art League of Rhode Island's annual member's exhibition ongoing right now at Gallery 297 in Bristol, RI.
Hera Gallery '9/11' Exhibition
Four editorial cartoons included in this wide-ranging collection representing some of New England artist's responses to the event. 2001, Wakefield, RI
The Best Editorial Cartoons of the Year
Cartoons included annually since 1994.
Space at Alice Holiday Show
Work has been included annually since 2004.
The Providence Art Club Two-Person Show
2003
Peck Gallery, Providence, RI
Exhibited some of his playful watercolors of local wineries. 2002
Jim Bush grew up in Cambridge, MA and attended Kenyon College for Studio Art and Polical Science, class of '88. He is an award-winning artist, member of the Providence Art Club and a former member of the Sakonnet Artists Cooperative in Tiverton, RI. His true passion lies in turning the issues of the day into "cartoon" statements for The Providence Journal, where his editorial cartoons have appeared since 1994. Nationally, his cartoons have appeared in the Washington Post National Weekly Edition, The Dallas Morning News, and he has drawn for Tribune Media Services College Press Syndicate. He has annually, since 1994, been included in the publication The Best Editorial Cartoons of the Year. While drawing cartoons on national subjects is unavoidable, local material almost draws itself, and is far more rewarding and cruel. As his editor Robert Whitcomb wrote: "Like many transplants to Rhode Island, he (Jim) quickly learned that the uncanny beauty of the state was equaled only by the cynicism of its citizenry, giving Mr. Bush the ideal perch for an editorial cartoonist." He owns a small building in Warren RI, on the corner of Main and Child Streets (Routes 114 and 103) that he has converted into a studio/gallery space, which pleases his wife no end. He lives in Providence with said wife, two exhausting young boys, one devilish daughter and a new puppy.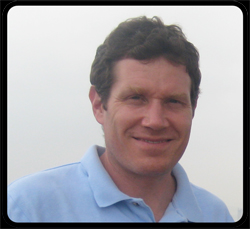 These images are copyrighted and are for viewing only.
They are not to be reproduced without the written consent of Jim Bush.
Copyright Jim Bush | Website Design by moegood.com